About Erin Cormack
I was very lucky to grow up in Christchurch where I experienced the richness of the Christchurch School of Instrumental Music. From the very first music and movement class when I was very young, I was immersed in music making of many types which set me off on a life-long love of music.  I play the recorder, clarinet, piano and saxophone and have loved playing in chamber music groups, orchestras and the Royal Air Force Band.  Now I enjoy singing in the Martinborough Community Choir and continue with my own piano studies.
I teach individually tailored lessons for all ages and abilities that build piano playing skills and a wide appreciation of music in a fun, creative way.  Lessons take place in my home, five minutes south of Greytown.
My Teaching Philosophy
I believe that each student is on their own personal journey of discovery and it is my role:
to guide the student on their musical journey, encouraging playful and creative exploration, curiosity, self-assessment and technical skill development so they can experience the satisfaction of achieving their own goals.
to nurture and encourage the effort, tenacity and focus the student puts in and to acknowledge and celebrate success.  The process of getting there and the personal qualities developed in order to do so are as important as the results.  These learnings can be applied to all of life.
to bring the same open hearted attention, playful and creative exploration, inquiry, empathy and reflection to my own teaching practice and playing so I continue to deepen my own musical journey and grow my ability to support student's learning and discovery.
My overall aim is to enrich lives through musical discovery.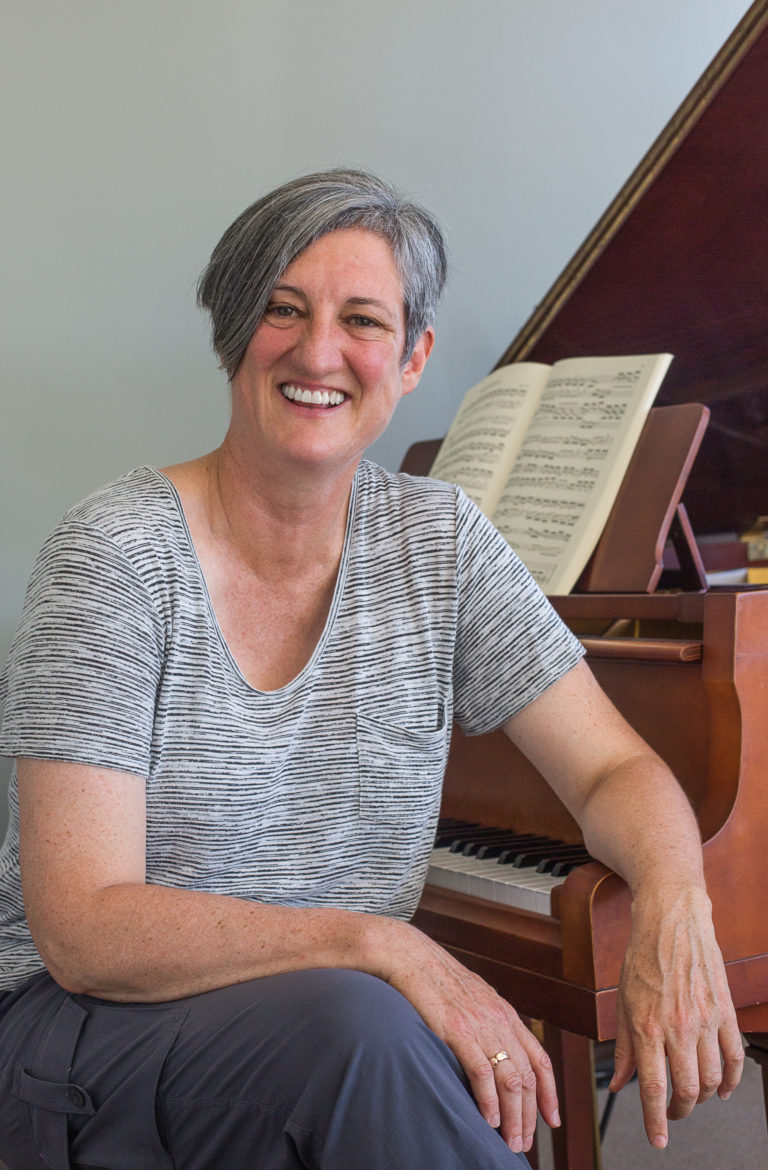 Why I play the piano
It is a fascinating journey of discovery into the inner world of the heart and soul, providing a home for feelings there are no words for
It allows me to deeply connect with myself, to connect across time and space to the source of the music, to connect with audiences who come to listen to the music
It provides a constant challenge and huge feelings of success and achievement when things that once seemed impossible become possible through the magic of perseverance and practice
It takes understanding, kindness, acceptance, compassion, trust, courage and love to grow and change as demanded by the music and to work positively with fear and frustration
I am very grateful to my own teachers who continue to open doors into worlds unimagined and challenge and support me to open up and explore new musical (and therefore personal) territory. I hope to do the same for my own students. 
Professional Memberships
To keep up to date with the latest teaching approaches and techniques, I belong to:
Music Qualifications
ATCL (Trinity College of Music) Piano
BMus Clarinet Performance and Music History
FTCL (Trinity College of Music) Clarinet
Grade 8 Royal Schools Theory
Teaching Diploma (Secondary)